Building A Better Channel Letter Sign
Fabricator: Sign & Decal, Brooklyn, NY
Client: Neiman Marcus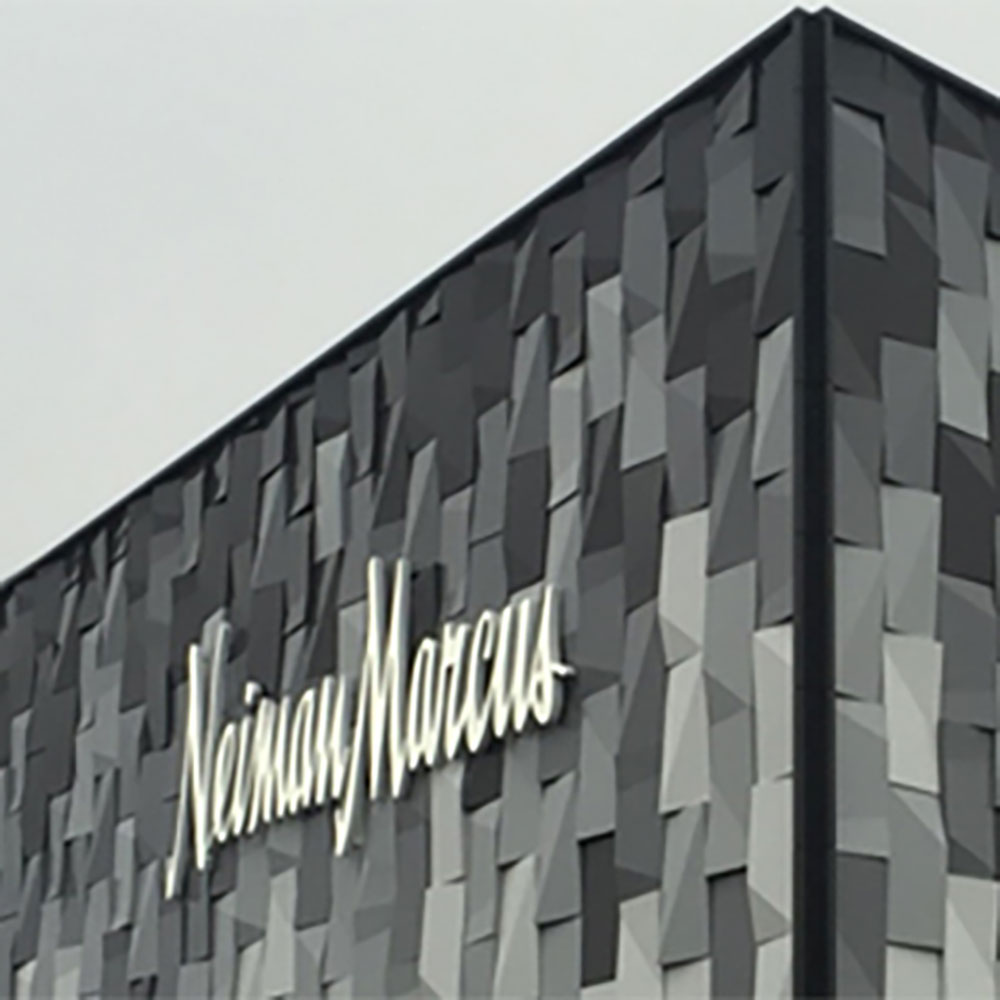 The Plan
Neiman Marcus was seeking oversized  letters without any visible seams on the face. They were also looking to achieve optimal brightness.
The Goal
DMA was able to coordinate with an acrylic manufacturer to create oversized sheets of light diffusing acrylic to avoid seams on the face of the sign with letter strokes as large as 15 feet. DMA than worked with an LED manufacturer to supply a high bright LED option that would allow for even illumination on a narrow letter stroke.
The Result
The fabricator received the best yield from the sheet with minimal LED modules & a highly visible set of letters.